Tag Archive for 'movie'
Published
on
Fri, Aug 8, 2008, 7:54 am
.
0

Comments
Published
on
Tue, Aug 5, 2008, 9:33 am
.
2

Comments

In my post for Salon's Machinist column I wrote that eReader for the iPhone (and iPod touch) is a dream-come-true for me.
I'm pleased to see that FictionWise is sticking to its words to offer frequent updates and improvements to the program.
The first update offers the following enhancements:
eReader for iPhone and iPod touch version 1.1 includes the following new features:

The ability to download eReader PDB files from web sites other than eReader.com and Fictionwise.com, as well as personal content in eReader PDB format. For details see the Personal Content FAQ.
New options to: lock screen orientation, tap instead of swipe to turn pages, choose white text on black background, turn off page animation, and turn off full justification of text.
Ability to sort the on-device bookshelf by author, title, or download date.
Better error messages and several bug fixes.
Published
on
Sun, Aug 3, 2008, 12:01 pm
.
0

Comments
On Friday I filed my last post as guest blogger for Salon's Machinist column (complete list below). Special thanks to readers for taking time to comment – especially those who left very kind words for my final post.
So long!

How I spent (two weeks of) my summer as Machinist's guest blogger.

Joe Hutsko

2008.08.01

A Grimm take on games

Video game designer American McGee loves the darkest tales best.

Joe Hutsko

2008.08.01

One-minute review: Jawbone 2 headset

A new Bluetooth is supposed to cancel noise, but all that's canceled is the conversation you want to hear.

Joe Hutsko

2008.08.01

Give us a (virtual) kiss

Facebook gift designer Susan Kare on Mac icons, computer kisses and everything in between.

Joe Hutsko

2008.08.01

Leave my phone alone!

New software for protecting iPhones and smart phones.

Joe Hutsko

2008.07.31

The movie-download food chain

From big screen to hard disk, how Hollywood doles out digital media.

Joe Hutsko

2008.07.31

All you can eat — for cheap?

Comparing unlimited cellphone plans.

Joe Hutsko

2008.07.30

Mini-Note has many problems

The diminutive computer scores high on design but low on functionality.

Joe Hutsko

2008.07.30

Noisy and oh-so-nice

Das' new keyboard has the look and feel of a classic.

Joe Hutsko

2008.07.29

Searching 101

Three tips for better search results.

Joe Hutsko

2008.07.29

Can Cuil kill Google? Not yet

The new search engine has its perks, but so far, it falls short.

Joe Hutsko

2008.07.29

How safe is safe?

Security expert Doug Camplejohn on building a smarter firewall to outsmart cyber slimeballs.

Joe Hutsko

2008.07.28

A bookmark for the iPod

Books on tape turn to books on iPod, and listeners must learn to find their places accordingly.

Joe Hutsko

2008.07.28

(World wide) web of intrigue

A high-tech mystery and more are on Machinist's summer reading list.

Joe Hutsko

2008.07.25

Do-good phone doesn't look good

Credo, a new green cellphone company, has great intentions but not such great gear.

Joe Hutsko

2008.07.25

E-books galore

Sony expands its e-library, challenging Amazon.com.

Joe Hutsko

2008.07.25

Knol lacks knowledge

Google's would-be Wikipedia competitor doesn't have the goods to challenge the Free Encyclopedia. Yet.

Joe Hutsko

2008.07.24

Phoning it in

Blogging from your mobile: Tools for the writer on the go.

Joe Hutsko

2008.07.24

The DVD isn't dead

More movie and TV downloading devices have entered the ring, but the DVD hasn't gone down (yet).

Joe Hutsko

2008.07.24

User friendly

XBox Live for Windows gets cheaper and adds gamer-generated content.

Joe Hutsko

2008.07.23
A stickies situation

Simplify your workspace by squishing your stickies and separating your screens.

Joe Hutsko

2008.07.23

Remember typewriters?

Adios distractions, hello single-task focus, thanks to word-processing programs that re-create the simplicity of blank paper and ink.

Joe Hutsko

2008.07.22

One-minute review: A balancing act for small spaces

Staying cool in an upright and mostly locked-in position to get things done.

Joe Hutsko

2008.07.22

Digital disasters friends and family should have prevented

Oops, I was going to back up my computer, but…

Joe Hutsko

2008.07.21

Why the iPhone is the best and worst e-book reader ever

Reading a long novel on a tiny screen is claustrophobic, but if the book is good your brain will get the message.

Joe Hutsko

2008.07.21
Published
on
Wed, Aug 15, 2007, 1:32 pm
.
0

Comments
From the sewing machine-sized luggable Compaq of yore, to the diminutive original Mac and those that followed, all-in-one computers aim to minimize clutter by bringing everything (computer, DVD drive and monitor) together in one neat package.
Apple's newest iMac models, ranging in price from $1200 to $2,300, are less about breakthrough and more about refinement, and once again set a new standard with an all-in-one design that's aesthetically pleasant enough to display in the family room rather than relegate to a spare room or home office.
The loaner iMac Apple sent me to test was the 20″ model (1680 by 1050 pixels), with a 2.4GHz Intel Core 2 Duo, 320GB hard disk, 2GB of RAM, Wi-Fi, Bluetooth, bundled applications for Web browsing, e-mail, contact and calendar management and a host of media-centric programs.
Such fine design and bundled goodies cost two or three times the price of inexpensive Windows-based PCs or even Apple's own Mac mini, the tiny white slab of a computer.
There is nothing junky about the new iMac, which trades its former white plastic casing and plastic screen for sleek aluminum and hardened, glossy glass.
It's that latter element, the screen, which has already prompted a love it/hate reaction to the new iMac. I prefer glossy screens to matte and the new iMac is no exception. Turned off, the black screen reflects my visage with the clarity of a windowpane or dark mirror. Turned on, and my reflection vanishes, helped in part because I've stationed the iMac against the same wall as a window. Turned around, the iMac's screen does pick up the window reflection, most noticeably around the wide black rectangle framing the screen.
The second dramatic change to the line, the keyboard, also runs the risk of turning off some potential buyers while turning on others. Candy bar-thin, the keyboard's Chicklet-style keys respond to the same ultra-light touch as my MacBook's keyboard. That part I like.

What I don't like is how wide the new keyboard is on account of the right side cursor and page keys and 22-key numeric keypad. All of those extra keys mean positioning the wired scrolling Mighty Mouse half a foot away — a reach that causes a distinct stress in my right arm and shoulder.
Lefties won't mind at all, but other right-handers like me may. To be fair, most any keyboard with a numeric keypad forces the same far-reaching mouse placement. Much nicer is Apple's newly announced Wireless Keyboard (shipping in a few weeks), which eliminates the extra keys and cable, thereby closing the aching gap between hand and mouse.
Love or hate the keyboard and mouse, either or both can be swapped out for third-party alternatives such as those offered by Logitech, Belkin or Microsoft. Continue reading 'Review: Apple's new iMac'
Published
on
Mon, Aug 13, 2007, 10:23 pm
.
0

Comments
I called a few EB Games and Gamestop stores in the area, and only one person knew what I was talking about when I asked if they had the newly revised 360 Premium system with HDMI in stock.
The other shops asked if I meant the Elite. Ditto at Best Buy – until the guy I asked called over his gaming specialist, Jeremiah, and this guy knew exactly what I was talking about. He checked the system and they showed 14 units in stock, however he said he couldn't sell me one because of a September 1 street date.
I mentioned that others were already selling them, including Amazon, and he looked up some store policy info. Turns out they can sell the newly revised HDMI 360s as long as the older, non-HDMI units are out of stock or sold out. He grabbed one from the back, I paid for it ($349.99) and also sprang for Best Buy's 2-year extended warranty ($60), which, my sales guy explained, allows me to return the 360 for a full exchange even if only the controller is busted. Back home I did a search and was bummed to discover that my new 360 with HDMI didn't have the much-anticipated "Falcon" 65-nm chipset that promises cooler operation.
Sure enough the label on the box showed the word Zephyr as the chipset. Various reports say the Falcon chipset is forthcoming. I contacted a Microsoft PR representative and he gave me the stock reply to this question:
"We are constantly updating the console's more than 1700 internal components and therefore will not comment on details of specific components or manufacturing processes."
Even so, promises that the revised Xbox 360 with HDMI would be quieter are true: The machine is definitely quieter than the Elite it is replacing, with no noticeable sound when turned on and running without a disc inserted, and with a disc the operation does produce sound, but less than the Elite and the original 360.
While I can live without the 120 GB drive (since I download a movie, watch it, then delete it, and maintain only a few demos at any given time), I was bummed to find there was no analog audio adapter included like the one that came with the Elite. It allows me to use HDMI as my video but analog audio to connect to my surround sound speakers rather than use the less-than-stellar speakers built into the HDTV. I'll either buy a replacement online or keep the one that came with my Elite when I sell or give away that black box without it.
Bottom line: A quieter Xbox 360 with HDMI.
Published
on
Thu, Aug 2, 2007, 10:39 am
.
0

Comments
Keyboard for Xbox Speeds Typing
By JOE HUTSKO
Published: August 2, 2007
Sending voice and Webcam picture messages to fellow Xbox 360 players over Microsoft's Xbox Live service is a cinch, but tapping out old-fashioned text messages using the 360's onscreen keyboard isn't much fun. A new $30 miniature keyboard called the Chatpad speeds up text entry to let you best even the fastest BlackBerry touch-typists.
The Chatpad, to go on sale Sept. 6, attaches to the underside of the 360's controller without interfering with the controller's comfortable feel in the hands. A backlight makes typing during late-night Gears of War campaigns easier on the eyes, and a dedicated Messenger button activates the 360's instant messaging program so you can taunt your enemies without breaking from the action.
Unfortunately you can't use the keyboard to type a letter and jump to the corresponding spot in long lists of Xbox Live movie downloads or songs stored on an iPod connected to the 360. Instead, you need to hold down the scroll button. Albert Penello, director for global marketing for Xbox, said the company was looking into a way to add this feature.
Published
on
Fri, Jul 27, 2007, 5:27 pm
.
0

Comments
I became acquainted with Matt Richtel several years ago by way of the New York Times, where he's a reporter and I'm a freelance contributor (which is to say he makes more money and enjoys health care benefits).
Matt was enthused about my first novel and did his best to get it covered in the Times, however the editor at the time took a pass to Matt's pitch. I always appreciated the effort.
Now that Matt has published his own first novel it's my turn to return the favor, giving Matt a little electronic ink here on JOEyGADGET.
The novel is the well received high-tech thriller Hooked, and here are Matt's answers to my couple of questions about the writing life, the married life, and whether Hooked is a once-in-a-lifetime effort or will we see more fiction by Matt Richtel in the future.
JG: Rather than raised by wolves as I was, you were raised by readers. Have you always been a reader of fiction yourself, or more a non-fiction man, on account of your career as a journalist?

MR: Fiction Man (sounds like an ad for a cologne, or the name of a superhero who confuses people into submission by reading to them from James Joyce). I love getting swept up and lifted away by great fiction. Non-fiction, when I connect to it, is a great experience too. That usually entails very accessible writing and a compelling narrative. Also, I have to have enough brain space to permit engagement. But those are high hurdles in my book, and I don't get over them as often in non-fiction.

JG: Were any particular novelists influential as far as style or voice
or in any other way?

MR (a.k.a. The "Fiction Man" cologne man): At this point, I don't think I draw from others' voices or styles but there are things I hope to accomplish – that I've particularly appreciated in other books:

– stories based on emotion and character
– fast, compelling reads
– a satisfying, even surprise, ending
– that sheds light on the rest of the book and even makes you see the book differently

These are basic tenets I hold to. I've loved a lot of books that I'm sure have influenced me in some way:

As a kid, I read Robert Ludlum and imagined myself a spy. And tried to read non-fiction history, and imagined myself as serious and scholarly as my father. I once was influenced by Douglas Adams and Rick Reilly (from Sports Illustrated) but have long since seen the limitations of my sense of humor and the fact they can't be mimicked. Favorite fiction works over the years that have stuck with me include Confederacy of Dunces, Lolita, Catch 22, The Magus (John Fowles), Catcher in the Rye, various things by Kurt Vonnegut, and a ton of other books I can't seem to recall at the moment…

Non-fiction: In Cold Blood, Into Thin Air, The Executioner's Song (transcendent), and some anthropology, The Third Chimpanzee and The Selfish Gene. My tastes lately are varied and voracious In the last year or so, I've particularly enjoyed: Cormac McCarthy (the road, no country for old men, blood meridian), David Mitchell (Cloud Atlas); Jonathan Lethem (motherless brooklyn, guns with occasional music); Jonathan Safran Foer (everthing is illuminated, exremely loud and incredibly close); Jeannette Walls (The Glass Castle – GREAT non-fiction), Walter Mosely (the only writer whose books I collect; otherwise, our house is a library where you don't have to return what you check out). Recent thriller/mystery reads: Lee Child, David Liss, Dennis Lehane, T. Jefferson Parker.

JG: Phew, that's quite a list. Let's take a breather from fiction for a moment and change the subject to tech. You're a tech-savvy guy, so what do you think of the iPhone?

MR: Neat. Cool. Futuristic. Wouldn't spend the $600.

JG: You know Madonna was pissed when Kevin Costner said her concert was "neat" in her film Truth or Dare. I wonder if Steve Jobs is touchy that way too. Anyway, speaking of movies, any chance we'll see a movie adaptation of Hooked?

MR (a.k.a. Kevin Costner impersonator): Always a chance, but so far no one have stepped up to buy the movie rights and the chance to make zillions of dollars on what clearly is a zillion-dollar project just waiting to be made (perhaps we should upgrade our "make a zillion dollars" marketing pitch.

J.G. Your editor is the esteemed Jonathan Karp, who is also publisher of Twelve – an innovative press that which aims to fully focus all energies on one book per month. You were June's pinup boy. Did the Twelve come through as promised?

MR: Karp. The Twelve. It was like having a Porsche for my first car. First class all the way. Attentive editing, a strong publicity and marketing effort, easy back-and-forth with Karp. I'd recommend it for anyone. From that perspective, I feel blessed by my association with the Twelve. The book has had a solid commercial run but has not been a national bestseller. Does that mean that things could have been done better? I tell you in all candor that I have no idea. I would imagine, given Karp's track record, that he second guesses himself at times. I do not know for a fact. I think the reality is that it is not possible to will or create a bestseller, particularly something perceived as mystery/thriller genre. If that sounds passive/aggressive, I don't mean it to. I have been incredibly fortunate.
Continue reading 'An Interview with Matt Richtel, author of HOOKED'
Published
on
Wed, Jun 20, 2007, 10:24 pm
.
0

Comments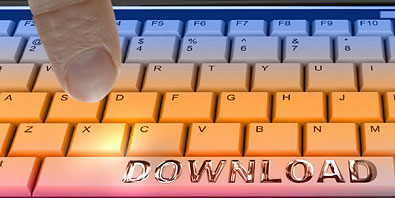 All the Films You Want to See, but When?
By Joe Hutsko
Downloading movies over a high-speed Internet connection offers the promise of convenience, but promise is the operative word for this new method.
Read the story on the New York Times.
Related: PODCAST
Tech Talk, June 20, 2007
Tom talks to writer Joe Hutsko about what it's really like to download and watch movies from the various services vying to deliver video right to your PC or TV.

UPDATE – Xbox 360 Spring Update "Reference Levels" explained.
Received an updated reply from Microsoft that further clarifies the reference levels enhancement included in the Spring Update. The reply is from Microsoft's John Rodman, Senior Product Manager, Xbox Global Platform (followed by the original post):
Q: Any chance one of your tech contacts could explain in layman's terms exactly what VGA level referencing is and how it affects 360 users who connect with VGA?

A: We added a new feature to the 2007 Xbox System Update which is actually fairly common among consumer electronics devices. You may know it by a variety of names; Reference Levels, Output levels, Black Levels, Blacker than black, Enhanced Blacks, Setup, PLUGE -all of this is talking about roughly the same functionality. In Xbox 360 we call it
"Reference Levels" for those using HDMI or VGA cables and "Black Levels" for Component or Standard cables.

At a very high level, this feature is here to accommodate the different methods that TVs use to receive a video signal. More specifically it addresses the different ways that "black" and "white" can be represented in that video signal. If you want to dig a little deeper, the easiest way to think about this is to imagine a scale from 0 to 100. 0 is the dark end and 100 is the light end of the scale.

Because of the multiple "standards" put out by the Consumer Electronics Association (CEA) and the Video Electronics Standards Association (VESA) there is some confusion around what the term "Black" actually means. Some TVs expect black to be 0 while others expect it to be at 7. So, if the Xbox 360 outputs 7.5 as "Black" and it is connected to a TV that expects "Black" to be 0, it will result in a washed out colors. Conversely, if the Xbox 360 outputs 0 as black and the TV expects to get 7.5, it will end up with a very dark picture.

If video from your Xbox 360 looks too bright or too dark, you should try each of the settings and see what works best for your particular TV. If you are happy with you're the video from your Xbox 360, then don't bother changing it.
(Original post, April 29, 2007):
Got my Xbox 360 Elite this morning. I went to Walmart first, found a woman in the electronics section, and asked where are the 360 Elites. She looked at the flyer in her hand and said "They ain't out yet." I said they're shipping today, and asked if she'd check the computer for me, to see if they're in back. "They ain't here, I tol' you – some people axed the same thing yesterday, we ain't got none." I said okay, told her to have a nice day, and she said the same in return.
I figured I'd go to Circuit City or Best Buy and wait till they open at 10. On the way there I noticed Target was already open, and on a whim went in to ask if they had the 360 Elite. The nice young guy in the games section said he thought so, he'd go check. He came out with four 360 Elites, selling one to me, and two to another guy who showed up.
I opted for the 3-year warranty for $29.99, bringing my total receipt to $544.62.
At home, I unpacked the 360 Elite and was bummed to find that the rumored transfer cable/kit was not included. I did a search to find out what was up, and learned that even if it was included, using the transfer cable would wipe out whatever new stuff was on the 360 Elite's drive – not that any of it is very interesting. (A downloadable coupon in the Xbox.com support section entitles 360 Elite owners to a free transfer cable kit.)
I decided to transfer my stuff using the 64 MB memory card I had on hand. One look at the size of some of my saved stuff – like more than 1 GB for Oblivion alone – gave me pause. The I realized that for that game, and most others, I needed to transfer only the actual save game files, which were rather smallish; the rest, such as the 1+ GB Shivering Isles expansion pack I bought a few weeks ago, I could re-download once I was all set up. I also transferred over Arcade games like Uno, Wik, Worms and some others. The back and forth process from 360 to 360 Elite took about 45 minutes.
Now, for my most burning question: Would the HDMI connection be noticeably better than the VGA connection I was already using?
In a word: No.
An email to my Xbox press contact, asking for clarification, received this reply:
As you mention, the console can output 1080p resolution video over both VGA and HDMI. There may be very, very subtle differences depending on a consumer's display, but we wouldn't expect many people to notice.

There will be a difference between HD DVD video played over component and that played over HDMI. The content protection policies of HD DVD allow a maximum output of 1080i over component, so if you have HDMI (or VGA for that matter) you will get the full 1080p resolution.

In the end, by supporting HDMI we are giving our customers who have HD displays another option in the case their display doesn't support VGA, plus they get the benefit of audio and video over a single cable.
In fact, others have reported that the HDMI isn't noticeably better than the component video connection, either. On that, I disagree – switching from component to either HDMI or VGA is considerably different, and I notice a dramatic improvement with the Xbox 360 dashboard, in games, and when watching DVD movies.
My second biggest curiosity was noise, and whether the 360 Elite would be quieter than my original 360.
In a word: Yes.
When the DVD drive isn't spinning, the 360 Elite is quieter than my original Xbox 360. When playing a game it is also quieter. Others have reported the drive isn't actually quieter, just different in tone. That may be the impression for those who are comparing the old and the new in a large office environment, but in my bedroom, the new is quieter than the old. Perhaps that's because my original Xbox 360 was the earliest of early units – shipped to me a few days before the 360 was released to the public. It's that "old."
But is it whisper-quiet? Nope. It's still a pretty noisy product.
Bottom line: If you're HDTV or monitor has an available VGA port, use it (by purchasing the optional VGA cable) with your existing Xbox 360 and enjoy video as good-looking as the 360 Elite's. If my HDTV had only HDMI and component connection, I would definitely buy the 360 Elite for the sharper picture it delivers when connected that way. As for the hard disk, I had at least 8 GBs available on my old 360 and I don't see filling this one up fast. My media lives on my MacBook (which I can tap into via the 360 with the add-on program 360Connect), and as far as downloading movies, which I do quite often (last night I watched The Parallax View, a 70s conspiracy theory film starring Warren Beatty that I highly recommend), I watch them then delete them, since they're only viewable for 24 hours once you start watching. Still, others may want a bigger hard disk for their stuff, and the 360 Elite satisfies on that front (albeit at a pretty high price when compared to the GB-per-buck ratio found on PC add-on drives).
Published
on
Thu, Jun 8, 2006, 11:58 am
.
4

Comments
Thanks to a long-standing source close to Nintendo, I got my DS Lite yesterday, a few days before it ships. Famous for peppering their packages to journalists with confetti, swag, kazoos and other attention-getting doo-dads, I knew the DS Lite package would likely contain some kind of surprise inside beyond the DS Lite itself.
Intending to share photos on my games and gadgets blog joeygadget.com (which is unfortunately resolving its domain after switching from TypePad to WordPress, and won't be running for another day or so), I opened the box and started snapping pics.
It wasn't until I removed the handful of shiny silver tinsel that I noticed the red and black wires and strange device taped to the bottom inside of the box. My brain flashed with much-loved memories of Sam Fisher in Splinter Cell: Chaos Theory: The box was rigged with some kind of incendiary device that for whatever reason didn't blow up when I opened it. Crazy thought, I know, but being a fan of spy novels and movies and most of all, games, it was a natural reaction.
Anyway, I then noticed the four clear LED lights taped to each inside corner, and also what appeared to be a light sensor, which was obviously meant to detect the moment I opened the box – at which point something should have happened. But didn't. My box just sat there, wired but dead.
Careful not to rip anything, I gently excised the spider-like wires and inspected each until I found the culprit: the exposed – / + wires of the sensor were touching, shorting the circuit. Using my fingertips I gently pulled the wires apart, packed up the box again, and closed the lid.
This time when I opened the box I was greeted with flashing lights and song, as shown in this video.
Up next: A few shots of the DS Lite in hand.
Published
on
Wed, May 24, 2006, 1:17 pm
.
4

Comments
I'm writing this entry on a Nokia 6682 smartphone at my West Village neighborhood bar, WXOU Radio. This is one of the best phones I've ever used. The number of bars I get on Cingular are double what I ever got on a Treo, and the sound through both the earpiece or speakerphone is loud and clear. Standout features include a 1.3 megapixel camera with flash and 6x zoom that's activated by sliding down a protective lens cover. Bluetooth lets me swap pictures and videos with my Mac PowerBook (or a PC with Bluetooth). It also lets me sync the 6682 with my Mac's Address book, and iCal calendar items and tasks. Happily, iSync syncs all of my Address book fields, including two addresses, multiple phone numbers and email addresses, birthdays, and even photos for those contacts that have them, whereas some phones sync only some but not all of these fields.
Continue reading 'Nokia's 6682 Smartphone: Your Office in Your Pocket'